Start Dates
January, April, July, October
Award
BA (Hons) Psychology & Sociology
x
Your download has started
If your download does not start automatically,
click here
to start downloading now.
To keep up to date with all the latest news from Edology, please enter your email below to join our mailing list.
Fees
£13,500(UK/EU) / £12,150 (International)
£12,150 (International)
Delivered 100% online, the BA (Hons) Psychology & Sociology will give you a balanced understanding of how society functions on an individual and broader social level.
This online bachelor's programme introduces you to the fundamental theories and concepts that underpin these two social science disciplines. Whereas psychology focuses on individuals, sociology looks at broader social issues that affect those individuals such as poverty, inequality, and social injustice. You'll also learn to evaluate and analyse both of these disciplines in-depth using a wide range of up-to-date scientific research methods.
Learning Outcomes
Graduates of the BA (Hons) Psychology & Sociology will possess career-ready skills in:
Understanding the core concepts and theories of sociology
Effectively analysing and evaluating these concepts
Contemporary developmental and social psychology
Designing and applying methodology
Conducting independent research within the disciplines
With Arden University, you'll have access to an engaging and easy to navigate online learning platform called ilearn. Available on desktop and mobile devices, ilearn supports and encourages you to take control of your studies. Providing everything you need to complete your programme in one accessible place, ilearn features:

A virtual classroom, library, diary, and lecture theatre rolled into one
All of your modules, study materials, career support, and schedules
Downloadable module materials so you can access the course when offline
Access to an online library containing thousands of e-journals, e-books, podcasts, and videos
Engaging forums where you can interact, debate, and discuss ideas with your tutors and fellow students

Two subjects at GCE A level or equivalent, plus passes at grade C or above in three subjects at GCSE level or equivalent; or
Completed a recognised Access Programme or equivalent
For students whose prior learning was not taught in English, IELTS level 6.0 is required

Arden University are happy to consider an application from you if you can show them you have the motivation to study the programme.

The BA (Hons) Psychology & Sociology syllabus is divided equally between the two disciplines, and is comprised of the following modules:

Level 4

Skills for Interdisciplinary Study
Introduction to Social & Developmental Psychology
Introduction to Biological & Cognitive Psychology
Introduction to Sociology
Medicalisation of the Self
Key Studies in Psychology

Level 5

Research and Ethics in Action
Personality and Intelligence
Social Psychology
Abnormality & The Deviant Other
Cyber Communities & Social Networks
Protests, Mass Movements & Rebellion

Level 6

Research Planning & Project
Contemporary Developmental Psychology
Cross-Cultural Psychology
Consumer Society & The Commodification of Beings
Insecurity & Precariousness in the Globalised World

The final module is an independent research and planning project, where you'll have a chance to specialise in an area of your interest. This coursework is an opportunity to apply the skills you have learned during the programme, and showcase your understanding to potential future employers.

If you'd like to apply, please click on the Apply Now or Start Application button on the page. Please fill in the form and provide as much detail as possible so we can properly advise you on the next steps. Once you've submitted your application form, one of our dedicated course advisors will contact you within 48 hours.

As a graduate of this bachelor's degree programme, you'll also develop a range of practical and transferrable skills that will prepare you for a career in a wide range of industries. As a scientifically minded 'social scientist', you'll develop the skills to research effectively, analyse data and present findings in a variety of formats. Some typical employers of graduates of degrees in this field include government, the NHS, education authorities, and charitable, counselling and voluntary organisations.

Some of the professions you may consider exploring after graduating include:

Teaching
Counselling
International aid/development work
Research
Journalism
Politics
Community, Youth or Social work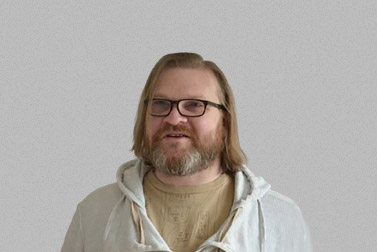 Going back to full-time education became almost impossible as I had a family, mortgage, and all the other distractions of modern family life. Would I recommend Arden? Yes, I would. It has given me purpose, self-fulfilment, confidence and a potential to work in my chosen field.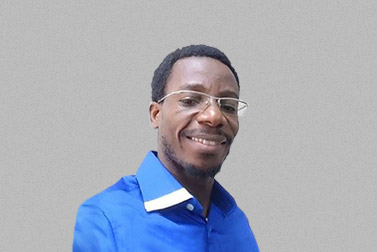 The experience with Arden University so far is fantastic – they have a good relationship with students and offer a flexible payment plan. I would recommend Arden to anyone who wants to study and work at the same time.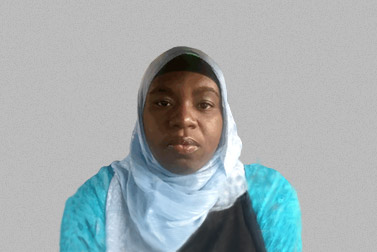 Blended learning with Arden is very good, and helps me combine both work and study as I live in Lambeth in south-east London. The course has helped me in my career because it has given me the confidence to take on promotion and change jobs.
Ready to Apply?
Degrees, professional qualifications, and short courses delivered online
Related News
The importance of psychology in our life
Can we quantify a complex subject like workplace spirituality? Here we look at the importance of psychology and its approaches to such a question.
Why is psychology interesting?
We take another look at why psychology is being increasingly appreciated as a relevant workplace specialisation, this time inspecting AI-aided digital therapy.
The importance of Educational Psychology
We give you an overview of a key theory in Educational Psychology, to give you an idea of why the specialisation is so important.
Ready to apply?
Edology is a part of the Global University Systems group of companies (the GUS Group). The information you provide on this form will be processed in accordance with Edology's Privacy Policy. Edology will use the details provided by you to get in touch with you about your enquiry.