Start Dates
January, April, July, October
Award
MSc Psychology (BPS)
x
Your download has started
If your download does not start automatically,
click here
to start downloading now.
To keep up to date with all the latest news from Edology, please enter your email below to join our mailing list.
Fees
£9,500 (UK/EU)
£8,550 (International)
Delivered 100% online and accredited by the British Psychological Society, this postgraduate degree applies psychological insight to career-relevant scenarios.
This master's degree is designed to equip you with the skills required for a career in the field of psychology. There is a focus on the cognitive and social aspects of psychology, and the role of ethics in mental health and psychological research. The programme will also help you understand the most important underlying theories behind individual differences and abnormal psychology, lifespan differences, and behavioural neurosciences.
Learning Outcomes
Graduates of the MSc Psychology (BPS) will possess career-ready skills in:
Methods of quantitative and qualitative research
Major practical and philosophical issues associated with social and cognitive psychology
Understanding the history of psychological measurement and its definitions
The ways childhood experiences can affect development through the lifespan
Methodologies related to biological psychology and cognitive neuroscience
With Arden University, you'll have access to an engaging and easy to navigate online learning platform called ilearn. Available on desktop or mobile devices, ilearn supports and encourages you to take control of your studies. Providing everything you need to complete your programme in one accessible place, ilearn features:

A virtual classroom, library, diary, and lecture theatre rolled into one
All of your modules, study materials, career support, and schedules
Access to an online library containing thousands of e-journals, e-books, podcasts, and videos
Downloadable module materials so you can access the course when offline
Engaging forums where you can interact, debate, and discuss ideas with your tutors and fellow students

Normally entry is via:

Students will enter from one of several routes where they were not eligible for GBC, which is EITHER an Honours degree in any subject other than psychology OR an Honours degree in psychology not accredited by the BPS OR an Honours degree on an accredited psychology programme but where the empirical component of the course was failed OR a lower second class Honours degree on a psychology programme (which prevented them from obtaining GBC)

These entry requirements are consistent with the BPS's recommendations for an MSc Psychology Conversion programme.

In addition, a maths qualification equivalent to at least a Grade C at GCSE; (note: the programme team and admissions will make students aware in advance of the numerical skills required for the statistical elements of the programme and also ensure that admissions decisions for any non-standard entrants take appropriate account of the level of numeracy skills needed)

English language competence equivalent to IELTS 6.5, where the medium of undergraduate study was not English;

Overseas qualifications will be accepted subject to evidence of equivalency, which will normally be verified through UK NARIC.

Applications for admission with advanced standing on the basis of the accreditation of prior certificated learning will be considered on an individual basis up to a maximum of 60 credits."

The MSc Psychology (BPS) syllabus is designed to build an understanding of the core principles within the field of psychology. The modules touch upon the critical aspects of applied psychology and research methods, before exploring cognitive psychology and the ways the brain interprets the world, and also social psychology and human behaviour. There is analysis of the concept of individual differences along with abnormal psychology and its controversial history. The programme also addresses lifespan development and behavioural neuroscience, looking at the methodologies involved with biological psychology and cognitive neuroscience.

The final module is an independent research and planning project. This is an opportunity to undertake research into an area of your choice within the field. With support from your tutor, the research project helps develop your critical abilities and demonstrate a comprehensive understanding of your chosen area of specialisation.

If you'd like to apply, please click on the Apply Now or Start Application button on the page. Please fill in the form and provide as much detail as possible so we can properly advise you on the next steps. Once you've submitted your application form, one of our dedicated course advisors will contact you within 48 hours.

The skills learned on this master's degree programme will give you a range of transferable skills that are sought after by organisations in a variety of industries, in both the private and public sector. Within the field, some of the career pathways you may choose to follow could be in Health, Clinical, Educational, Occupational, Counselling, Sport & Exercise, Forensic, or Neuro psychology.

Graduates of the programme may consider exploring professional roles such as:

Clinical Psychologist
Counsellor
Occupational Psychologist
Educational Psychologist
Health Psychologist
Forensic Psychologist
Research and Development Consultant Analyst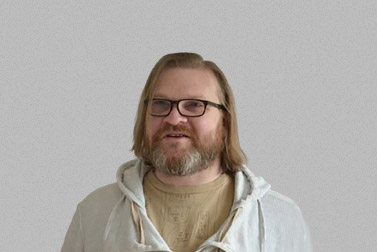 Going back to full-time education became almost impossible as I had a family, mortgage, and all the other distractions of modern family life. Would I recommend Arden? Yes, I would. It has given me purpose, self-fulfilment, confidence and a potential to work in my chosen field.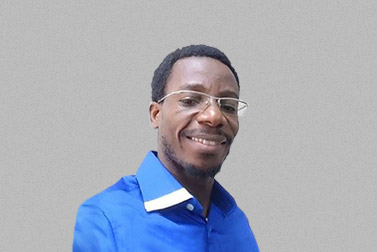 The experience with Arden University so far is fantastic – they have a good relationship with students and offer a flexible payment plan. I would recommend Arden to anyone who wants to study and work at the same time.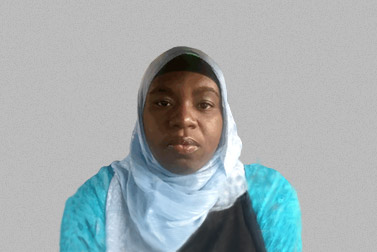 Blended learning with Arden is very good, and helps me combine both work and study as I live in Lambeth in south-east London. The course has helped me in my career because it has given me the confidence to take on promotion and change jobs.
Ready to Apply?
Degrees, professional qualifications, and short courses delivered online
Related News
The importance of psychology in our life
Can we quantify a complex subject like workplace spirituality? Here we look at the importance of psychology and its approaches to such a question.
Why is psychology interesting?
We take another look at why psychology is being increasingly appreciated as a relevant workplace specialisation, this time inspecting AI-aided digital therapy.
The importance of Educational Psychology
We give you an overview of a key theory in Educational Psychology, to give you an idea of why the specialisation is so important.
Ready to apply?
Edology is a part of the Global University Systems group of companies (the GUS Group). The information you provide on this form will be processed in accordance with Edology's Privacy Policy. Edology will use the details provided by you to get in touch with you about your enquiry.