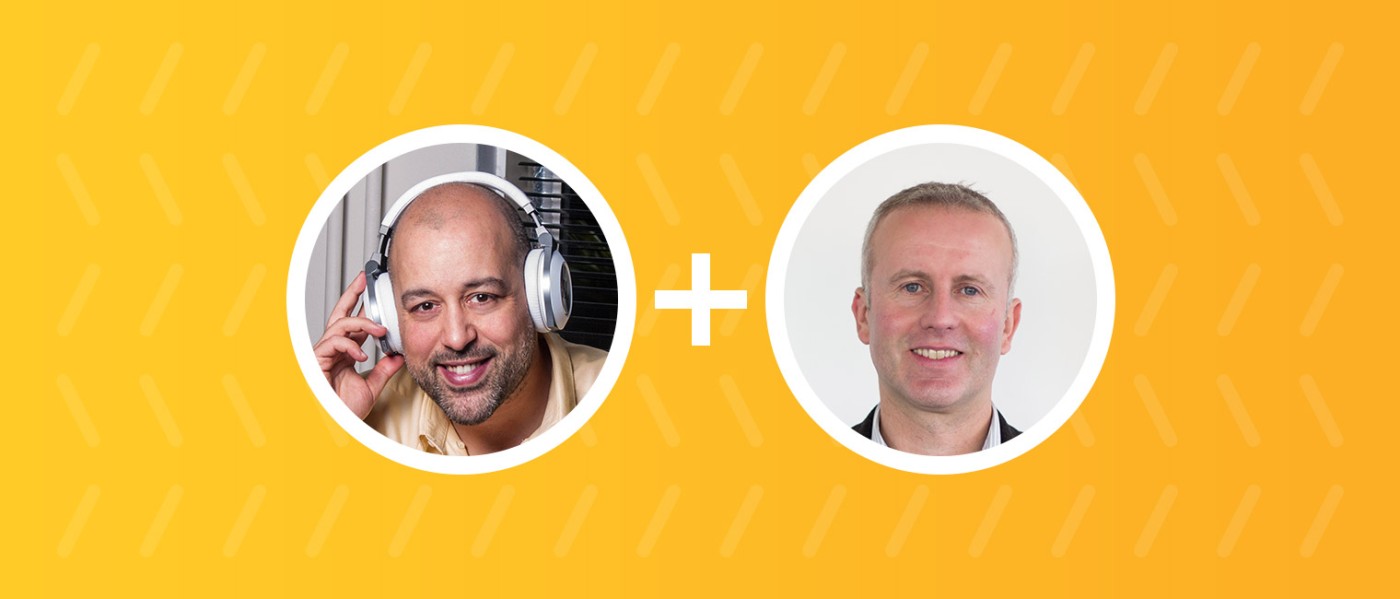 In our latest Edology Live webinar, we caught up with Cormac Austin, who discussed the evolution of marketing and shared some of his valuable marketing expertise with us. Cormac Austin is a highly experienced marketing consultant with more than 18 years' experience in the marketing communications industry. He is also the principle lecturer for marketing courses at The University of Law Business School in the United Kingdom.
Hi Cormac. So to begin with, can you tell us about the 'holistic' marketing approach, and why this is important?
Kotler and Keller coined the phrase, and it's important because it acknowledges that a marketing 'orientation' should pervade the entire organisation, and that it's multifaceted – for example, organisations now understand the importance of good internal marketing, especially in a service marketing context.
A key marketing concept is the 'Four P's'. Can you explain what these mean, and why they were so relevant at the time?
The 'Four P's' describe the original marketing mix, which describes how goods and services are brought to market. The term well-described some of the key marketing decisions that the marketing practitioner needed to make on a day-to-day basis – but with competition, technology, and the growth in services, the term needs to be expanded; the 'Seven P's' is now recognised as a more comprehensive mix.
I've heard you mention Downstream Marketing. Can you shed some light on what this means?
'Upstream' and 'Downstream' are fancy terms which could be interchanged with 'strategy' and 'tactics'. Marketing strategy is all about identifying customers, products, and markets. Tactical issues are more short term, and may involve implementing the marketing mix and signing customers up – these are more downstream activities.
The phrase 'content is king' gets used often. Why do I hear people saying this?
This phrase arises from an acknowledgement that digital is hugely important in the modern marketing mix. Traditionally, marketing messages were sent in asymmetrical way – now they are much more symmetrical; the customer can offer feedback, and enter into dialogues with brands. Technology has allowed consumers to be publishers in their own right. In search engines – which are becoming more sophisticated – brands need to develop rich content in order to be found.
And when it comes to the consumer, is their behaviour changing?
Consumers are becoming more marketing literate and demanding; markets are becoming more demanding and more competitive. Marketers strive to encourage customer loyalty, but in many ways, technology is a driver of disloyalty. Though the determinants of consumer behaviour are the same as they ever were – society, family, friends, personality, culture, and so forth.
So what role does data play in this process?
Data is becoming very important; marketers can map entire customer journeys as customers interface with technology. Understanding the journey fully means that marketers can potentially sell more goods and services to customers or clients, and over a longer period of time.
Where does Service Dominant Logic come in?
Markets are now ultra-competitive; the chances are that you can easily find a direct competitor for any of the goods you buy. Marketers now need to differentiate themselves from competitors, and the quality of services offered can be a key differentiator. The term also accounts for the growth in services globally, and how marketing should be understood as a value creation process.
So thinking about the global environment, what trends should marketers be aware of?
Marketing needs to be responsive to trends and factors in the global environment. There are growing global concerns about privacy; but it seems that consumers are willing to compromise on the issue if they see that marketers are capable of offering them added value.
How does an MBA or MSc in Marketing prepare a professional for this landscape?
I get a lot of students studying marketing with me who come from other business disciplines - including science and technology. Even if you are not interested in practicing as a marketer, it's important that all business practitioners understand marketing; it's vital to the lifeblood of all organisations. The chances are that our marketing graduates may have to take a marketing-relevant project – such as developing relationships with new customers – in the future, so it's important that they understand the concepts.
Finally, how do you think marketing will evolve in the future?
It's interesting to see how the practice will develop; marketing practice will have to try to develop a more robust sustainability agenda, but the growth in services looks like it will continue, especially in mature economies. The modern practitioner needs to be both scientist and artist – with the growing importance of data, perhaps the balance has tipped in the direction of marketer as scientist, though it still takes great creativity to cut through the noise.
If you've enjoyed hearing Cormac Austin's insight into the world of marketing and communications, why not take a further look at the marketing degree programmes available through Edology? Alternatively, you can find out more about our regular webinars hosted by Joe O'Brian by registering below.
Recommended Programmes
Master in Strategic Marketing
The Master in Strategic Marketing offers graduates a powerful double qualification, and the practical skills needed for modern global marketing today.
DOWNLOAD COURSE PROSPECTUS
x
Download Brochure
For more information about this programme and its modules, download your programme snapshot below.
Edology is a part of the Global University Systems group of companies (the GUS Group). The information you provide on this form will be processed in accordance with Edology's Privacy Policy. Edology will use the details provided by you to get in touch with you about your enquiry.
More insight from our blog
What is an online master's deg...

Postgraduate degrees online are really real, right?

Read More

The firsts in online advertisi...

Internet advertising has become an inescapable aspect of our daily lives. Here, we lo...

Read More