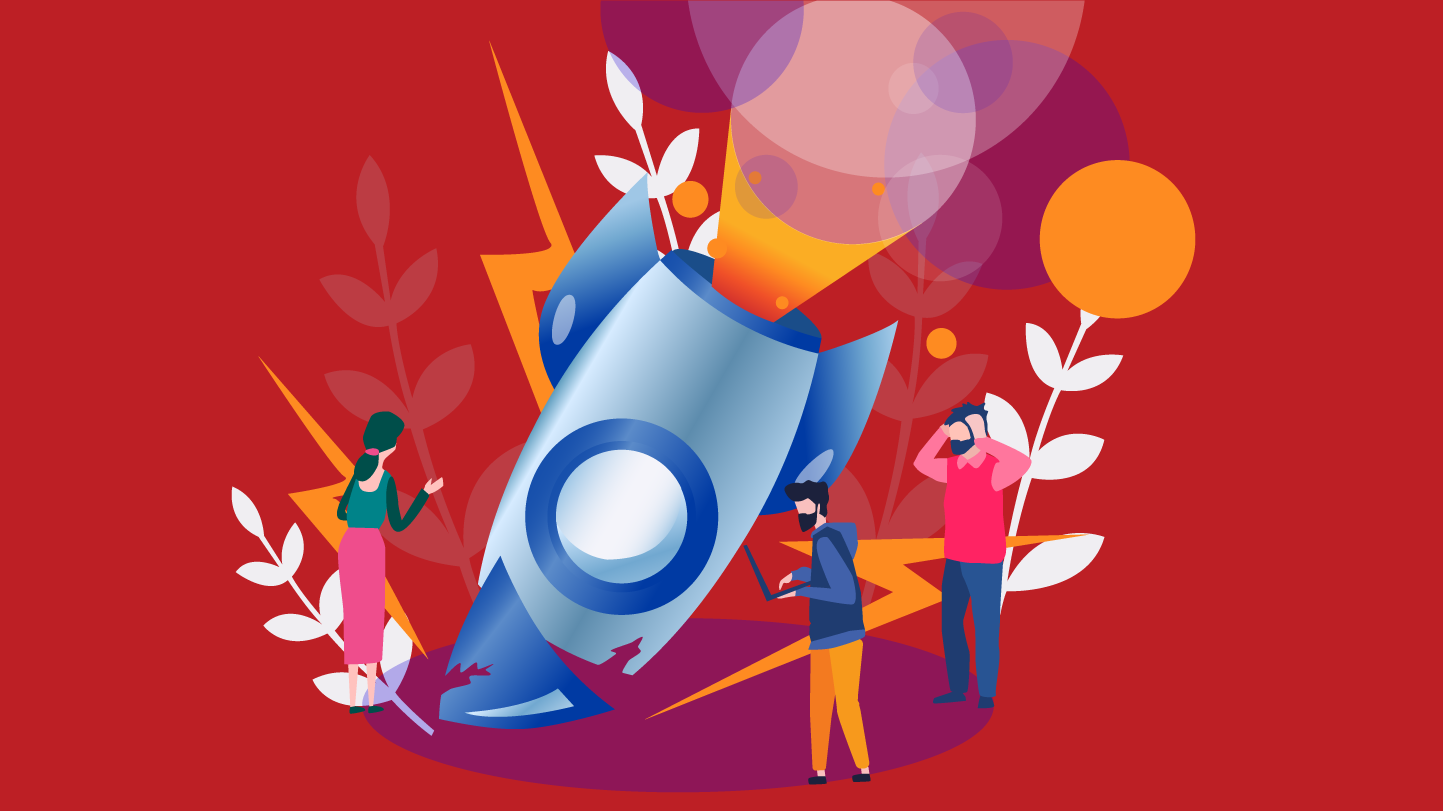 For every feat of engineering that is successfully carried out, there are numerous errors and miscommunications that most engineers would simply rather forget. Often, the mistakes which make international headlines aren't the result of poor calculations, so much as poor communication, which leads to tiny but important differences before a project's opening day.
Management within engineering fields is crucial, ensuring projects like commonly-used structures and massive transportation vehicles avoid mistakes which can cost millions to repair. Here are four of the most widely-referenced instances of modern engineering mistakes which might have been avoided with some additional checks in place.
1. Paris to Lyon Rail System, France
Travelling from Paris to Lyon is as scenic as it is convenient on France's renowned railway system.
The company responsible for developing and planning the railway, Réseau Ferré de France (RFF), reportedly faced a setback in May of 2014 when it was discovered that 2,000 new trains ordered as part of a long-term plan to improve the railway network were built to dimensions that didn't fit about 1,300 of the necessary platforms.
Société des Chemins de fer Français (SNCF), the company who run the trains, were ordering new €15 billion models. RFF reportedly provided them with the dimensions of platforms built less than 30 years ago. However, the large number platforms which were built more than 50 years ago were narrower and designed to accommodate slimmer trains than the more modern, spacious train cars which would accommodate passengers with disabilities and bicycles.
Shortly after the mistake was discovered, SNCF and RFF opened a joint investigation which revealed that the implementation of inaccurate dimensions was due to "a lack of communication and co-ordination."
Some claimed that a miscommunication of this degree was almost inevitable following the separation of rail operator and train company as part of directive from the European Union in the late 1990s. To remedy the situation, RFF widened the narrower platforms to accommodate the modernised trains—an effort which cost at least an additional €61 million.
2. Mars Climate Orbiter, Mars
NASA came one step closer to discovering more about Martian atmosphere and climate in September 1999 as their Mars Climate Orbiter neared its designated position around the red planet's atmosphere. The probe was intended to become the first interplanetary weather satellite and provide more detailed data than was previously possible—before it disappeared completely.
Launched December 11, 1998, the Mars Climate Orbiter was the second spacecraft to leave Earth's atmosphere as part of NASA's Jet Propulsion Laboratory's multi-mission Mars Surveyor program, which was created to explore Mars' climate and atmosphere.
The 338-kilogram robotic space probe costing $125 million was scheduled to reach its calculated destination in September of 1999, around the same time as the Mars Polar Lander to study Mars' climate and atmosphere concurrently. As the probe was nearing its orbital destination after nine months and millions of kilometres of travel, the probe did not re-establish contact upon passing behind Mars.
Back on earth, it was readily apparent that the spacecraft would not be heard from again after its last carrier signal was seen around 9:05 on September 23, likely because it was destroyed in Mars' atmosphere. According to the Mars Climate Orbiter Mishap Investigation Phase I Report, the miscalculated trajectory was in part a case of not converting measurements from imperial to metric units.
The spacecraft's navigation software operated in metric units, while the software in the computers on the ground relied on imperial units to express thruster performance data. During the probe's journey to its target position in Mars' orbit, 10-14 times more Angular Momentum Desaturation (AMD) events occurred than were expected by the operations navigation team. These unexpected occurrences, compounded with the miscommunication of data from the imperial to metric units, led the orbiter's trajectory estimate to alter during its travel. The orbiter was 170 kilometres lower than originally intended at the time of Mars insertion.
3. Millennium Bridge, London
Thousands gathered along the London's River Thames on June 10, 2000 for the grand opening of the London Millennium Footbridge. The structure marked not only the first bridge constructed across the river in over a century, but also the first pedestrian bridge to connect Bankside with the City of London. The £18.2 million suspension bridge was built between the Southward and Blackfriars Bridge, with its northern end near St. Paul's Cathedral. The 320-meter steel bridge called a "blade of light" was the winning submission from sculptor Anthony Caro, engineer team at Arup, and architects at Foster and Design for an international competition organised by Southward Council and RIBA Competitions.
The more than 160,000 pedestrians who crossed the bridge during its opening weekend experienced what has widely been described as a "wobble" or "swaying" of the structure. The bridge moved laterally while the thousands of people crossed, most noticeably on the centre and south spans of the bridge, and pedestrians adjusted their steps to keep balanced. This alteration created a positive feedback phenomenon, known as Synchronous Lateral Excitation, which only amplified the swaying effect.
Though nobody was injured while crossing and there was no damage to the bridge itself due to the swaying motions, the Millennium Bridge was closed to pedestrians just two days after its grand opening for further investigation into the unexpected swaying motions.
According to BBC News, the wobbling effect was tempered with the addition of 91 dampers, which helped diminish the lateral, vertical, and torsional movements. The bridge reopened in February 2002, and though the bridge has not experienced noticeable swaying as it did its opening weekend, it is still often referred to as the "Wobbly Bridge."
4. Space Mountain, Tokyo Disney
Children and adults alike queue for hours at Disney theme parks around the globe to get a seat on the popular Space Mountain roller coaster. The indoor, space-themed roller coaster first opened in Walt Disney World in Florida, USA in 1975, and since its inaugural flight, has inspired the opening of almost identical rides in five Disney locations worldwide.
On December 5, 2003, a car on Tokyo Disneyland's beloved Space Mountain roller coaster derailed during the end of one of its cycles. Japans Times reported shortly after the derailment that a safety mechanism was triggered when the two-car unit went off track, halting the dozen other units.
Thankfully, no passengers were injured during the incident, and the ride was closed for investigation.
The park's owner, Oriental Land Company, investigated the incident and found that the cause was a too-small axel on the car, which broke. The gap between the bearing and axel was supposed to be 0.2mm, but was actually over 1mm, due to yet another instance of not converting measurements from imperial to metric units. The ride's design specifications were changed from imperial to the metric scale in 1995, and this change hadn't been taken into account when ordering new axels in 2002.
The attraction was re-opened the following February, and a Ride Control Group was established to be responsible for quality control, ordering, and inspection of ride vehicle parts.
If you're thinking about studying a master's in engineering online, then take a look at the fully online Engineering Management MSc from Brunel University London.
Recommended Programmes
Engineering Management MSc online
Become a competitive managerial candidate in the modern engineering field by combining your current tech skills with corporate management strategies.
DOWNLOAD COURSE PROSPECTUS
x
Download Brochure
For more information about this programme and its modules, download your programme snapshot below.
Edology is a part of the Global University Systems group of companies (the GUS Group). The information you provide on this form will be processed in accordance with Edology's Privacy Policy. Edology will use the details provided by you to get in touch with you about your enquiry.
More insight from our blog