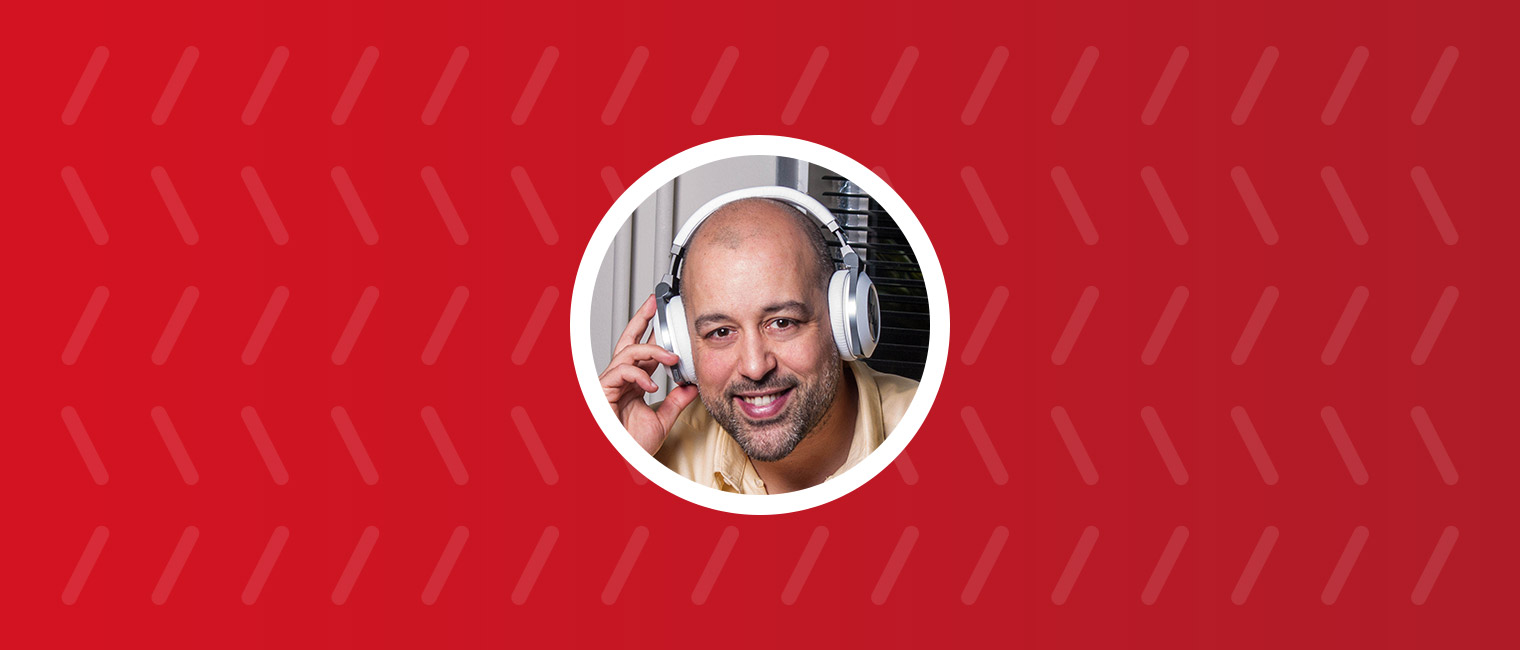 As part of our ongoing Edology Live blog series, we got together with our Edology Live webinar host, online MBA graduate, and experienced management consultant Joe O'Brian to discuss leadership, and how an MBA can give you the leadership skills needed to accelerate your career.
Joe, could you tell us about the key leadership models in terms of international business?
The hierarchy is still the blueprint for global leadership structures. Many large matrix organisations may soften the power distance between managers and subordinates - using open offices and bottom-up inclusive initiatives - though their mission is to return shareholder value. By and large, a C-suite and hierarchical management structure calms investors.
Take Facebook, for example; Zuckerberg may sit out on the floor with the coders in jeans and T-Shirt, but his organisation still employs key leaders to C-Suite positions and holds managers accountable for performance because that's what Facebook's investors expect.
Of all the leadership theories out there, which are the most effective in the modern workplace?
When you begin your MBA all starry-eyed, and ready to take on the world, you'll learn about this wonderful theory called Transformational Leadership. You imagine yourself becoming the agent of change in your organisation. Essentially, transformational leadership is designed for companies undergoing continuous change (arguably, this applies to most global LMNC's). It's based on the understanding that leadership is a gift granted by the follower.
Through authenticity and communication, the transformational leader can deliver the necessary change initiative. In reality, I think the modern workplace needs managers with a blended style of leadership, drawing on several theories, such as sharedand transactionalleadership: what works at a creative design agency may not necessarily work at the manufacturing plant. Today's global leader should come prepared with a toolkit of theories, ready to put into practice depending on the situation.
What are some of the most common mistakes new managers make when they first enter a leadership role?
I think there are quite a few traps new managers can fall into. If you subscribe to agency theory, managers will always go out of their way to impress their superiors early on in their tenure; as it is difficult to think too far ahead when you are concerned about your own contract. More tenured leaders will look further into the future and naturally are more confident in their decisions.
My advice would be; you cannot please everybody all the time, and you cannot be all things to all people. Commonly, new managers do not establish their brand of leadership early enough, and therefore do not properly manage their stakeholders' expectations through communicating their personal strengths and limitations.
Are leaders born, or made? Can you really learn how to be a leader?
The nature vs nurture debate is a classic question we examine on MBA courses. You may have heard of the archetypal Charismatic Leader - a manager possessed with the innate abilities to charm their way to success. Charismatic leaders are typically followed very loyally, especially early on in their tenure; but although natural charisma may be a helpful leg up for those that are interested in leadership, charm will only get you so far. It must be accompanied by results.
Typically, results are achieved through clear understanding of the strategy and tactics needed to deliver on that vision. Managers need hard-wired skills and experience to thrive, and these are not innate qualities – they must be learned.
How can I know what kind of leader I am?
The simple answer would be to watch our exclusive Edology Live webinar on leadership styles! We will be discussing different the approaches to leadership that most professionals will have identified in themselves, and in the managers that they have worked alongside, or under.
It is also fundamentally important to receive feedback from all stakeholders in your managerial orbit, as the type of leader you are depends on which type of leader you are perceived to be.
What can an MBA teach you about leadership?
I believe that good leaders should be scholar-practitioners; an MBA provides you with theories and case studies on leadership that can help inform your own managerial practices. An MBA is the theoretical yin to your experienced-based yang.
To be a well-rounded leader, you need to grasp the research, along with a hands-on approach: for example; it may be possible to learn the majority of necessary piloting skills from a good flight simulator, but you wouldn't want to be flying away on holiday knowing that your pilot had never actually flown an aeroplane.
Do I need to have an MBA to rise to the top of my organisation?
I would say in the current ultra-competitive landscape an MBA or Masters in Finance are extremely desirable for those aiming for the C-Suite. A large study done by Fortune in 2014, stated that "About 40% of S&P 500 CEOs have an MBA," which is by far the most representation in the executive world. The study also found that:
Between 25% and 30% of S&P 500 CEOs have another type of advanced degree, like a PhD or law degree." (fortune.com, 2014) Source: http://fortune.com/2014/12/18/mba-ceo-pay-connection/
If we take that research at face value, we can say that an MBA can help you to rise to the top - but so can other advanced degrees if chosen correctly. Also, Law degrees, PhDs, and MBAs are hard-fought, research-driven qualifications that have a reputation of being tough (and it's pretty tough in the C-Suite).
What are the main differences between a campus and online MBA programmes, and how do I know which study method is right for me?
In paper and learning outcomes the difference is non-existent, as your online degree will follow the same logic as the campus degree in terms of what is taught. Now if we look at how that's delivered, and what the student experience is like; we can see some clear differences between the two. Online Education is suitable for those that want to achieve a high value degree (such as what they would achieve at a British University Campus) but whilst working or studying remotely.
Online students therefore tend to be older and more experienced, and this leads to a more highly engaged group of students as they are truly learning at the point of relevance. A large number of online students will be trying to accelerate their existing careers; Master's students on campus may be still trying to get their first post-graduate placement. If you cannot afford to leave work to study full-time at a campus in the UK then online learning offers that flexibility to study anywhere there's an internet connection.
With so many online MBA courses available, how do I choose the one that's the best fit for my career goals?
Research! You're going to have to start doing it anyway. It is always very important to take advice; and my role at Edology allows me to help prospective MBA students make an informed choice about studying online and what institution is right for them. Edology has a number of partner institutions and consultants who can help you decide what online programme is right for you.
A lot of the time, it will come down to the modules and specialisations that interest and benefit you, alongside the cost and duration of study. The Lessons from my online MBA series looks to cover these areas, to help you understand what key skills the programme teaches.
What key things should I be on the lookout for when I'm researching which MBA to enrol on? Is an MBA really worth the investment?
An MBA allowed me to understand the value I could offer an organisation, and furthermore tuned me in to the importance of being a scholar-practitioner. Lifelong learning is the paradigm to survive and thrive in the modern business landscape, where, I imagine, they are designing a robot right now to replace me. Professionals will look for different things when researching an MBA: some will lead their search with prestige or known brand names of Universities, et cetera. Some will go with price comparisons, and of course, entry criteria - be that GMAT test or a language assessment.
These are all fair starting points, but when researching which MBA is right for you, it's imperative to also think about how the modules - and more specifically the pathway options - can benefit your specific career path. For example, some MBA's may have an oil and gas specialisation; if you work in that industry, then that would be an attractive option. Many of our affiliate MBA programmes also have a dual-discipline component, which may be beneficial depending on where you are in your career. Essentially, now is the time to have a 5 year plan; seeing where you want to be will enlighten you to the means of transportation.
If you've enjoyed hearing Joe's MBA experience, then why not take a further look at our MBA and Master's courses? Alternatively, you can find out more about our regular webinars hosted by Joe O'Brian by registering below.
Recommended Programmes
Global MBA
The Global MBA is the ideal postgraduate programme for those who want to learn the latest management concepts, business philosophies, and leadership techniques.
DOWNLOAD COURSE PROSPECTUS
x
Download Brochure
For more information about this programme and its modules, download your programme snapshot below.
Edology is a part of the Global University Systems group of companies (the GUS Group). The information you provide on this form will be processed in accordance with Edology's Privacy Policy. Edology will use the details provided by you to get in touch with you about your enquiry.
More insight from our blog